We have a full and a half (2.5 days a week*) coworking space on offer from february 2023. Fast 100Mbit internet, laser printer and water from glass bottles.
mailto: studio@tmksr.com
Or apply with your incredible skills and cycling policy ambitions as an intern at Radpropaganda.org – then the workplace* is included!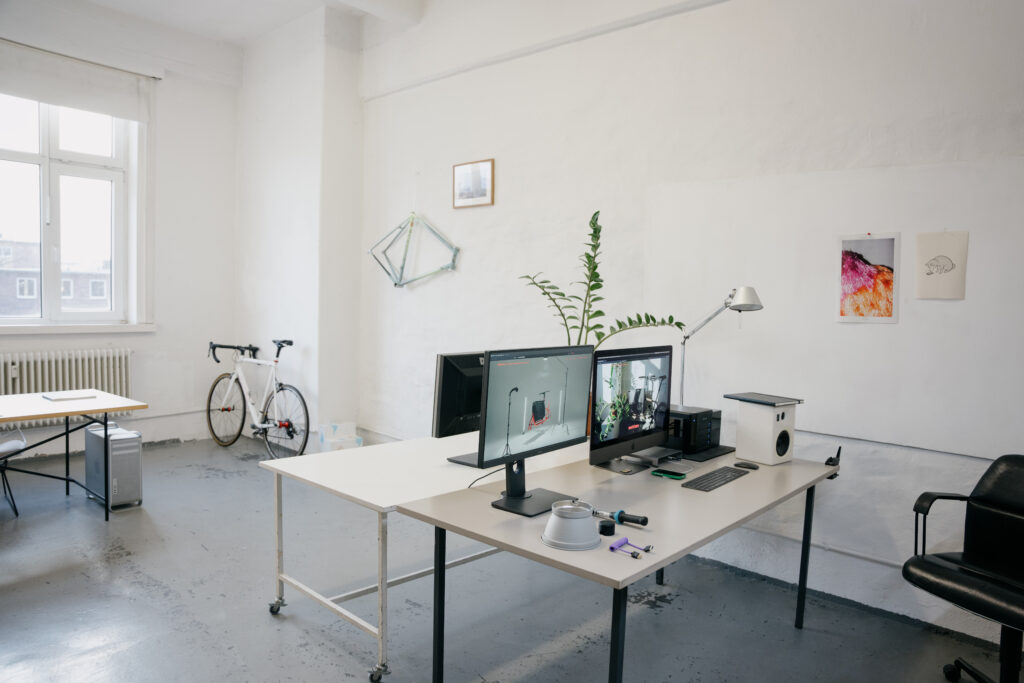 Header photo: Tim Kaiser for muli cycles
Location: Studio Total